The fallout from Usain Bolt's 34th surprise birthday party on August 21 continues as now popular Dancehall singer Christopher Martin, who attended the birthday party in St Andrew last Friday, is in self-isolation awaiting a COVID-19 test.
Martin said that he had taken the decision to self-isolate after hearing the news that former track sensation Bolt had tested positive for the virus.
The Jamaica Observer spoke with his manager Lyndon "Kingy" Lettman, who confirmed the latest developments.
"Christopher Martin is isolating himself. He is getting the test done today [yesterday] as a precautionary measure. He is feeling no symptoms but, to be sure, he is self-isolating to secure his family and friends because it is the right thing to do," Lettman said.
However, for another deejay who attended the party, it was business as usual.
Christopher Townsend, Munga Honorable's lawyer, told the Observer that: "Munga was at Usain Bolt's party over the weekend. He is not showing any symptoms of COVID-19, he is quite comfortable. Right now, he is at the studio working."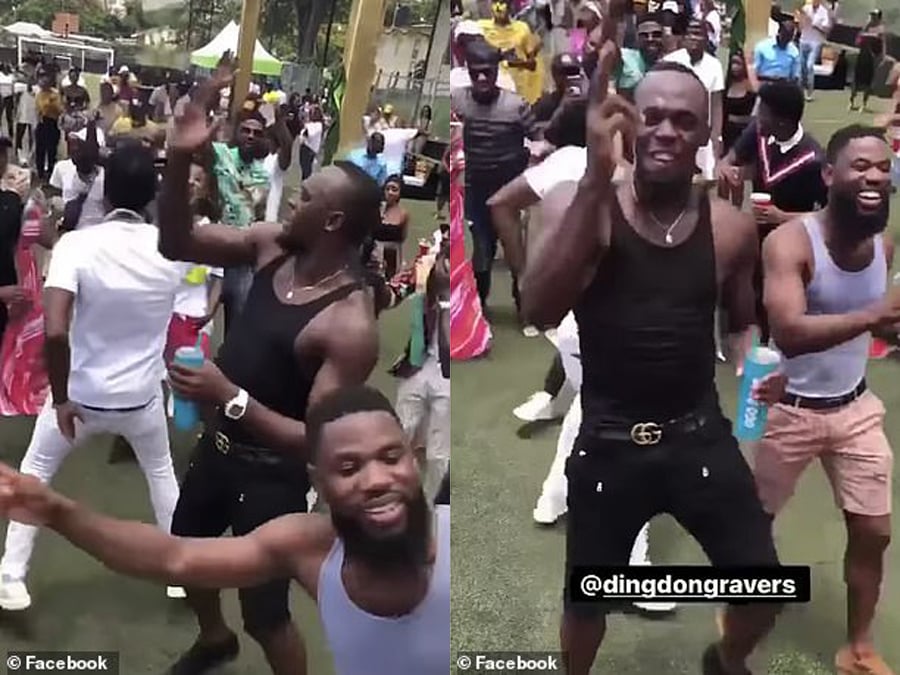 Both artistes, along with Ding Dong, who was also at the party, are all on Bolt's Summer 2019 Olympe Rose rhythm.
Bolt did not have any symptoms of the virus and did a test as a precautionary measure before leaving the country on business. He released the following statement yesterday (August 24) after finding out that he was positive, which he said he only learned through social media reports.
"Just waking up and like everybody else, check social media, and I saw that social media's saying: 'I'm confirmed to have COVID-19'. I did a test on Saturday to leave, as I work. I'm trying to be responsible so I'm gonna stay in and stay away from my friends. And also, I'm having no symptoms, so I'm going to quarantine myself and wait on the confirmation to see what is the protocol and how I should go about quarantining myself [based on guidelines] from the Ministry of Health. Until then, I called my friends and told them, if they came in contact [with me] they should just be safe [as I] quarantine myself and just take it easy," he said.
Of the two football stars that attended Leon Bailey and Raheem Sterling, at least one has tested negative. Sterling took the test soon after the party, and his results were negative, there has been no word on Bailey's approach to finding out about Bolt.
Both players were negative after the Jamaican government's mandatory quarantine.
Prime Minister Andrew Holness has also issued a warning to Bolt that he will not be given any special treatment if he is found culpable of enabling the spread of the virus.
PM Holness confirmed that the matter is being investigated by the police.
"No one is going to be treated with any exemption, so all Jamaicans have a duty, and those who have public ear and influence in the public sphere have an even greater (responsibility)," Holness said during a virtual press conference on Monday.
According to the latest update from Jamaica's Health Ministry, the island has 1612 coronavirus cases.
–
Source: Dancehallmag.com