Angry customers of defunct gold dealership firm, Menzgold, are said to be marching to the residence of Nana Appiah Mensah, the firm's Chief Executive Officer (CEO), in a desperate push to retrieve their locked up funds.
The customers, who are mostly bused from Tarkwa, Kumasi and from the capital Accra, say they have run out of patience and are ready to spend the night at his residence in order to retrieve their funds.
The latest decision by the aggrieved customers follows what they say is deceit on the part of Management of the firm when it announced it had begun payment of locked funds to customers.
There are chants of "our money, our blood" at the premises of a residential flat they say belong to Nana Appiah Mensah.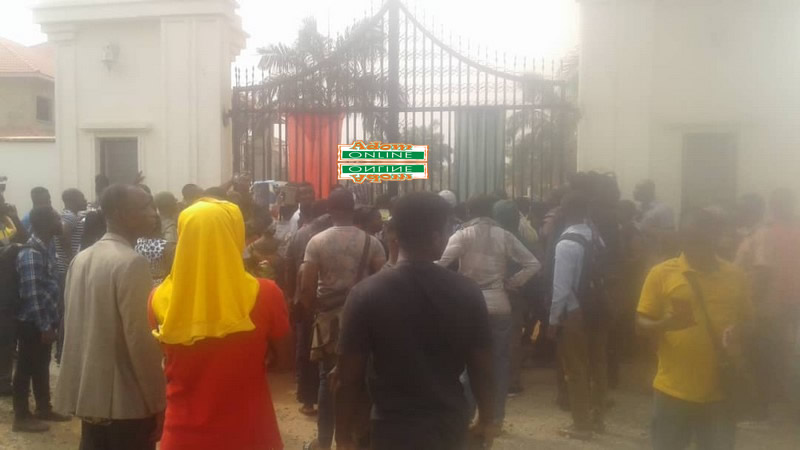 Many agitated customers who expressed their sentiments on Joy News said they had lost their means of livelihood and even the lives of their loved ones after they invested huge sums into Menzgold.
Public Relations Officer (PRO) of Menzgold, Nii Armah Armateifio, recently told Adom News that some 200 customers had been paid as promised by the firm.
But the customers are disputing claims by the company that it has begun paying back the customers' funds.
Source: Adomonline.com