Profuse in her thanksgiving, outgoing Chief Justice, Sophia Akuffo, has eulogized the late President Mills who supported her to pass her Taxation exams while in law school.
In her parting remarks at the Supreme Court in Accra, she called the late President "one of the kindest lecturers" she had ever met.
Sophia Akuffo revealed her struggles with arithmetic as she sat in the Taxation class, which was taught by Prof. Evans Atta Mills at the Ghana School of Law.
But Prof. Mills "had patience for my lack of knowledge of arithmetic and so he even passed me in the finals," she said.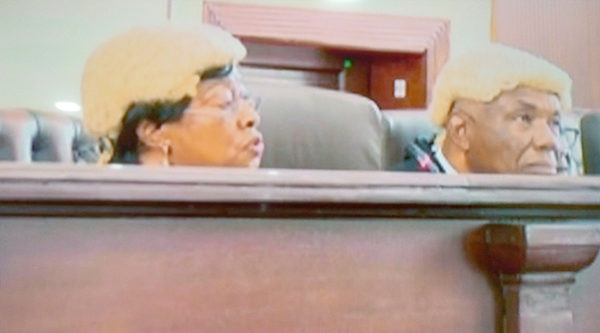 Her remarks were based on Psalm 16:6 "The boundary lines have fallen for me in pleasant places; surely I have a delightful inheritance."
She said all presidents in the fourth republic had contributed to her rise to the top.
It was President Rawlings who first nominated her to the Supreme Court in 1995 while President Kufuor helped send her to the African Court of Human and Peoples' Rights in 2006.
Under President Mahama, she became the President of the Arusha-based court and was finally nominated Chief Justice by President Nana Akufo-Addo in 2017.
Sophia Akuffo leaves office at a time when legal education has reached  a head.
The retiring Chief Justice was embroiled in a bitter tussle with LLB candidates who say the system is meant to frustrate many unfairly.
The General Legal Council, which supervises legal education released results showing only 128 LLB holders had qualified to study professional law courses after an examination written by 1820 in 2019.
In the wake of the consistent mass failures, students launched the #OpenUpLegalEducationNow.
But the Chief Justice maintained she would not preside over the mass production of lawyers or a lowering of standards.
"If people want to do their own law practice, they can go on the internet. Members of the public can go on the internet and turn themselves into lawyers if they want to" she said.
–
myjoyonline