Beyonce has released her sixth studio album in a surprise move to her fans.
It's the second so called "visual album" that she has released and features 12 new songs and a corresponding short film.
She released it as part of one-hour special on the American TV network HBO.
Beyonce described it as "a conceptual project" but most people online are focusing on the fact that Lemonade talks a lot about infidelity.
The singer says it's based on "every woman's journey of self knowledge and healing".
The film that goes with it opens with Beyonce strutting across New Orleans smashing up cars.
In it she is angry about her cheating partner.
On the track Don't Hurt Yourself, which features Jack White from the White Stripes, she sings: "This is your final warning, you know I give you life."
She then warns that if her husband's infidelity does not end, "you're gonna lose your wife."
In the lyrics to Pray You Catch Me she sings: "You can taste the dishonesty… it's on your breath" and in Hold Me she sings: "Something don't feel right because it ain't right, especially coming up after midnight."
This got people on social media very worked up.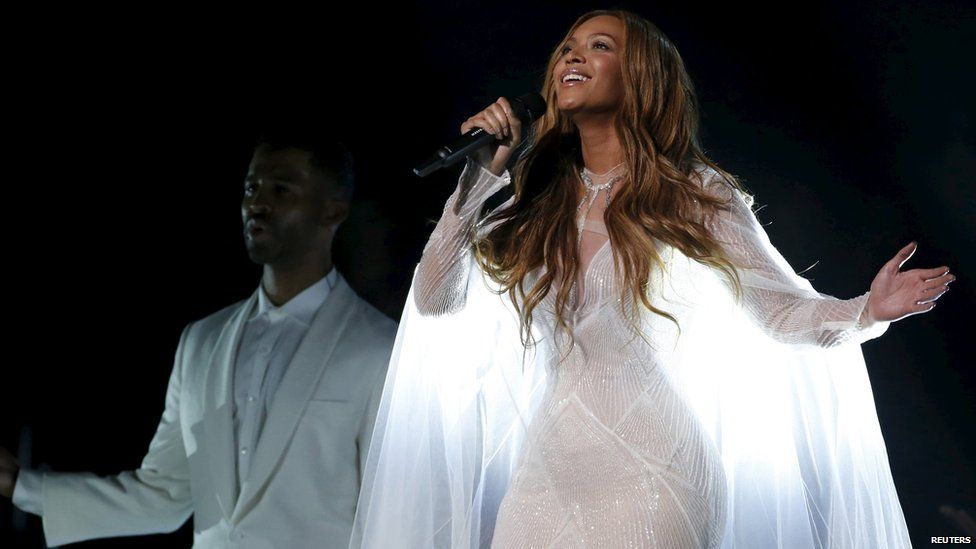 Some questioned whether this was her announcing her separation from Jay-Z.
But toward the end of the film, she heads into a chapter called Forgiveness where she is seen embracing a sad looking Jay-Z.
In further evidence that they are still together, Beyonce released the album exclusively on the Tidal streaming service led by her husband.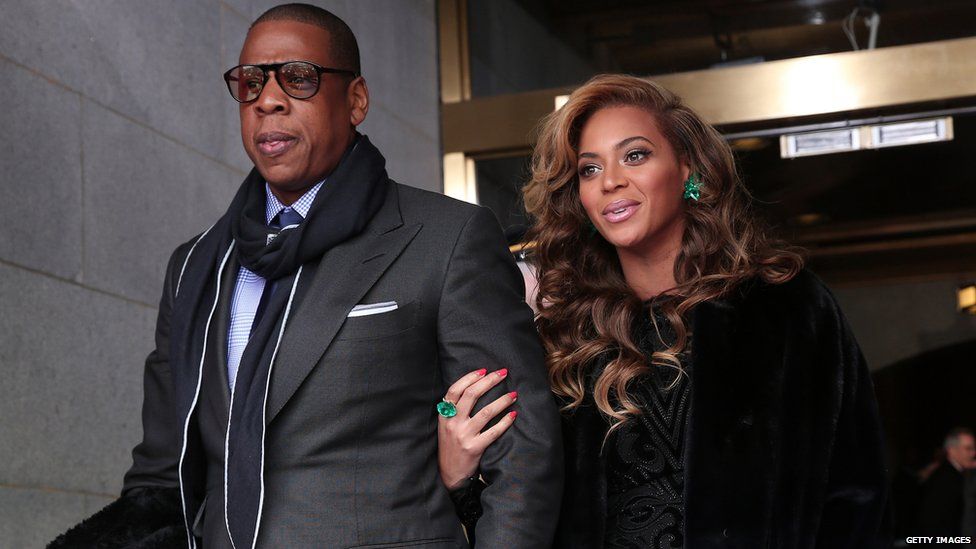 The album has a range of contributors with the song Freedom featuring Kendrick Lamar.
The track Don't Hurt Yourself was co-written by members of Led Zeppelin.
Beyonce wrote two songs on "Lemonade" with Diplo.
She also features The Weeknd, Father John Misty and the Yeah Yeah Yeahs.
Lemonade is Beyonce's first full-length album since her self-titled release in late 2013.
The Beyonce album also incorporated a strong visual component, with short films to accompany the music.
But the theme of that album was very different, dealing with passion and monogamy.
The song Drunk In Love was an ode to marital bliss and was sung in duet with Jay-Z.