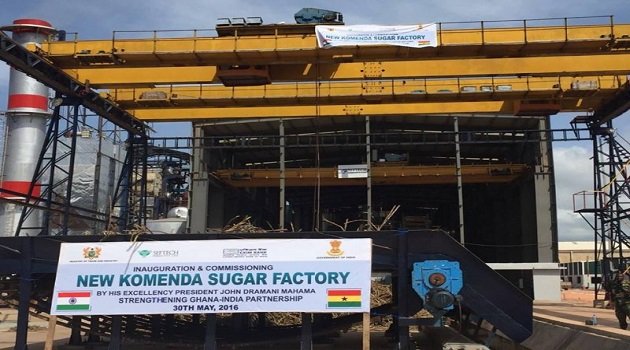 The Government of Ghana has finally handed over the Komenda Sugar Factory to a Strategic Investor.
Park Aggrotech Company Limited, an Indian company based in Ghana and a subsidiary of the Skylark Group of companies won the bid to manage the sugar factory.
The Managing Director of Agrotech Company Limited is Lalit Mishra.
The factory was on Tuesday, November 26, 2019, handed over to the Indian firm to breathe life into the factory after a three-and-half year break.
On Tuesday officials of the Trade Ministry and PwC introduced the investor to the community and officially handed over the facility to the investor.
The Paramount Chief of Komenda Traditional Area, Nana Kojo Kru II said, "it is a dream come true" that this is happening during his tenure.
The $35 million factory which was commissioned under former John Mahama has not been working since May 2016.
President Akufo-Addo in September 2018 disclosed that government is in the process of finding a strategic investor to revive the "debt-ridden and idle" factory.
According to him, the sale is due to serious deficiencies including the unavailability of sugarcane in sufficient quantities in the catchment area.
He also revealed that the government has inadequate working capital required to make the factory functional.
Subsequently, the Trade and Industry Minister, Alan Kyeremanten told Parliament in April this year that, the factory will be sold to a new investor at a depreciated value of $12 million.
Source: Starrfm.com.gh