Drivers of the Bus Rapid Transit (BRT) Aayalolo buses have continued their demand for the payment of some eight months salary owed them.
The drivers have threatened to drag management of the Greater Accra Passenger Transport Executive (GAPTE) company to the law court should it fail to pay them their monies.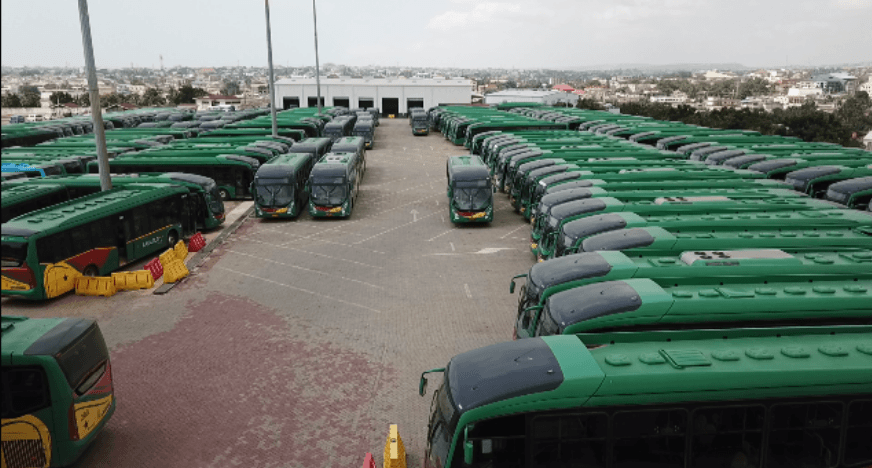 Explaining the genesis of the issue in an interview on Adom FM's 'Dwaso Nsem on Friday, Stephen Kwaku Yeboah, leader of the aggrieved drivers said, Mr Sampson Gyamenah, Chief Executive Officer of the company first withheld their three months salary and promised to pay them back in due time.
"Mr Gyamenah called for a meeting saying that, he had encountered a little problem and so needed the drivers to work for three months without pay, promising he would pay later when the problem is resolved," he said.
"But when the time reached for him to pay us our monies, he denied having such an arrangement with us," he added.
According to Mr Yeboah, the issue was later reported to the National Labour Commission (NLC).
"We then took the issue to NLC, and the NLC ruled in our favour and directed Mr Gyamenah to pay the salaries owed us in installment till 22nd November, 2018. He started the payment but stopped with three weeks to the stipulated date by the NLC," he said.
He said the decision by the Chief Executive Officer to discontinue payment of their long overdue salaries was because Mr Gyamenah claimed the company had to temporarily halt its activities due to 'insufficient fuel' to run the buses. An action, he said, led to most of the drivers being laid off.
Mr Yeboah further revealed that the company had recently began operations but deliberately ignored some of the previous drivers of the company. This, he believes, was due to the fact that some of the drivers openly spoke about the issue to the media.
"When they (management of GAPTE) resumed operations, they called the drivers one after the other and rehired them. But those of us that spoke on the radio stations about the issue were not rehired," he said.
The 35 agitating drivers of the BRT buses, said despite not being rehired by the company, salary arrears owed them should be paid, else they will take legal action.
–
Adomonline